Hasselback potatoes with thyme
Hasselback potatoes are a true wonder of the world. Their crispy layers and soft insides make them the ultimate roasted potato, and they make a visually stunning dish on any table. They might look daunting but with a bit of practice, you can prepare these little gems in a matter of minutes.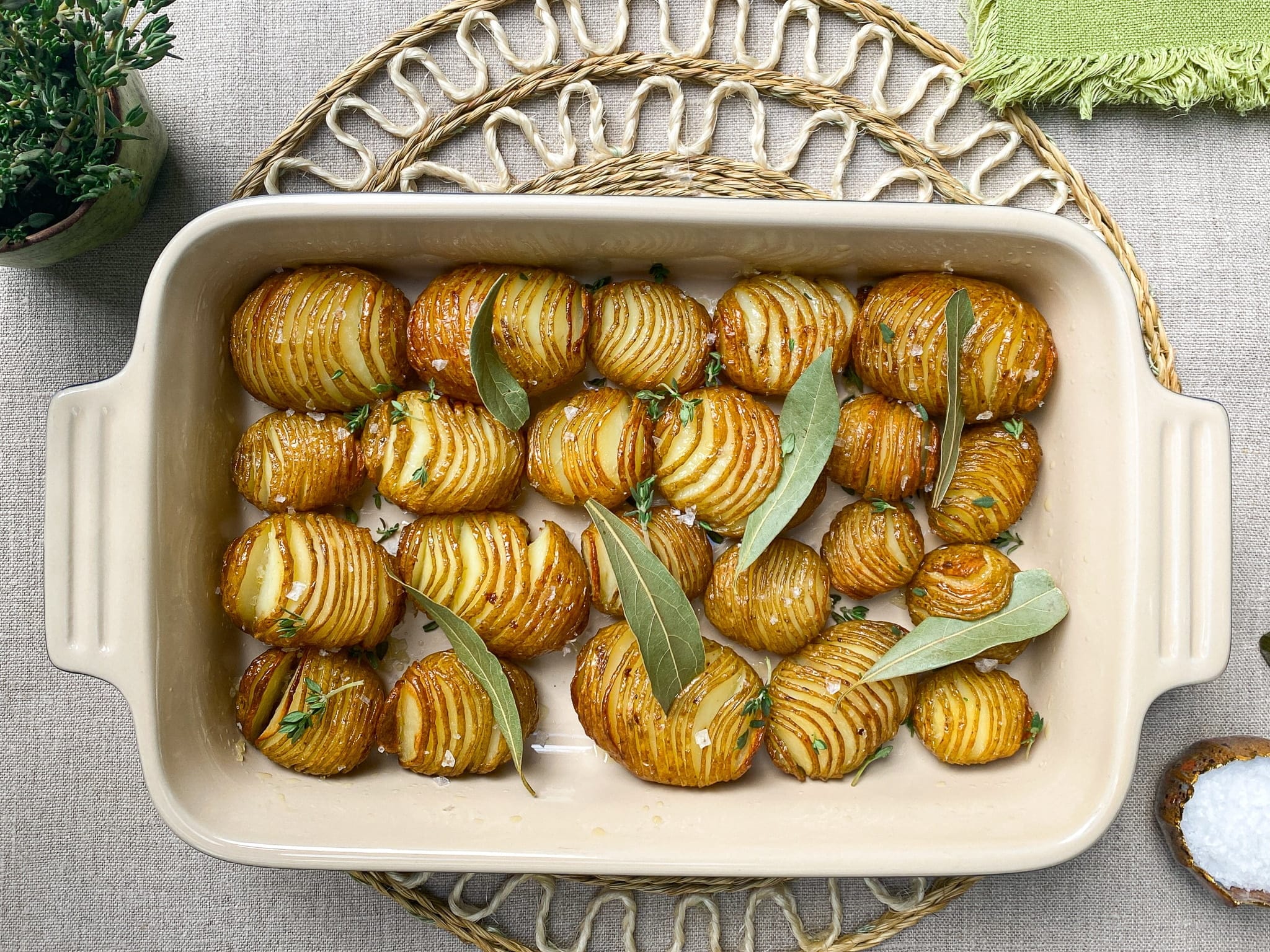 Instructions
Wash the potatoes and remove any ugly bits.

Slice each potato till halfway in as many slices as you can/feel like.

Season with olive oil, salt and roast them in the oven at 200°c for about 40 minutes. Turn the tray halfway and bask the potatoes with the olive oil. This will cook them evenly and crispy on all sides.

After 40 minutes you can bask them once more and add the bay leaves and thyme. Roast for 5 more minutes, finish with some Maldon sea salt and they are ready to be served.